SHAUN THE SHEEP MOVIE: FARMAGEDDON (U)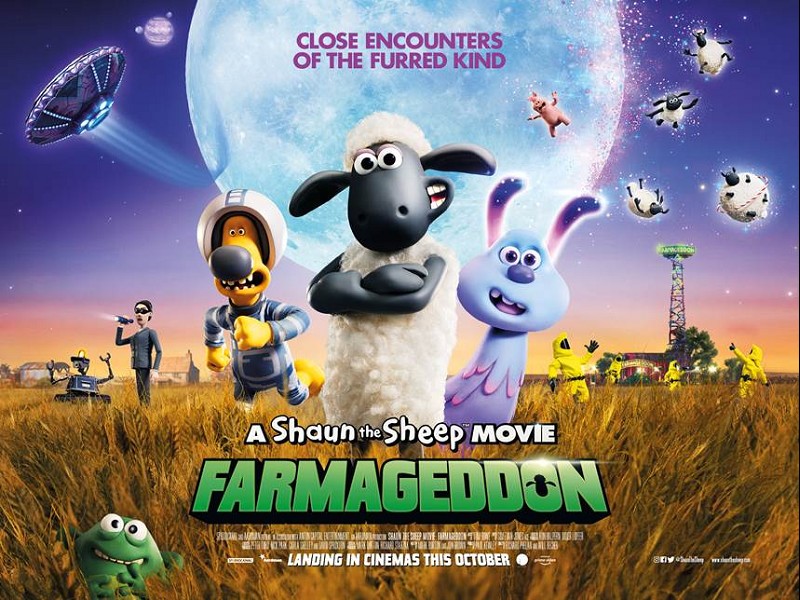 SHAUN THE SHEEP MOVIE: FARMAEGEDDON takes Britain's favourite woolly hero and plunges him into a hilarious, new intergalactic adventure for all the family.
When a visitor from beyond the stars, adorable alien LU-LA, crash lands near Mossy Bottom Farm, Shaun must set off on a mission to help her return home.
Enlisting help from the trusty flock and with LU-LA's magical powers and irrepressible mischief, they soon get into fun and adventure while averting formidable Agent Red and her hazmat-suited goons from a mysterious government agency that are hot on their heels.
Can Shaun and the flock avert Farmageddon before it's too late?
---